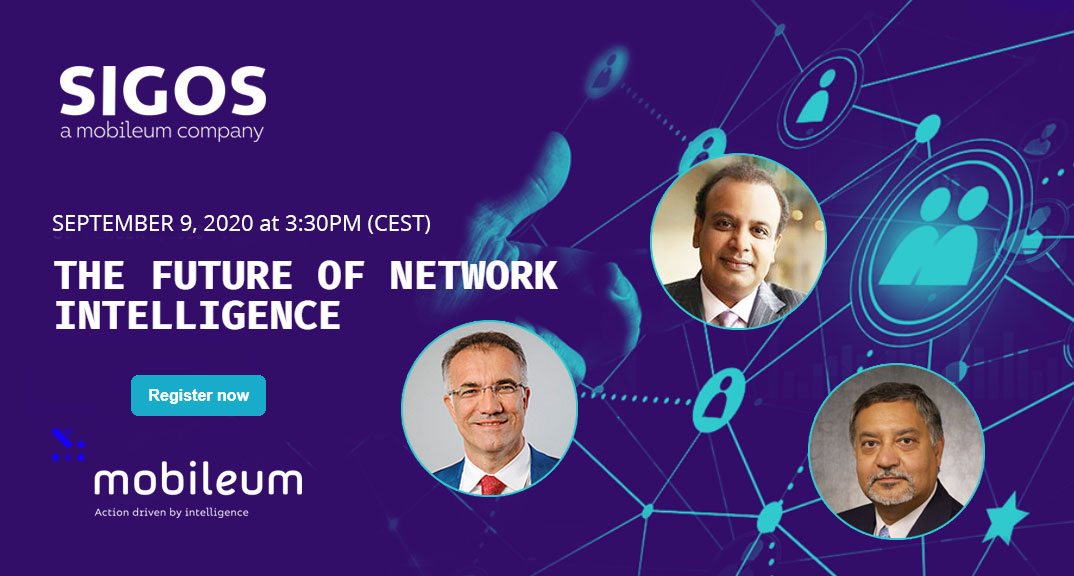 04 Sep

Join the Live Discussions "The Future of Network Intelligence" with Adil Kaya and Leading Executives

As I have promised you, our session scheduled initially for July, will now take place on September 9, 2020 at 3:30PM (CEST) with thought leaders from the telecom industry with our executive customer colleagues including JR Wilson (AT&T), Johannes Opitz (Deutsche Telekom), Miguel Carames (Verizon), Dr. Asif Naimur Rashid (Robi Axiata), as well as Mobileum's CTO Avnish Chauhan.

Exciting topics will be covered like: Network Functions Virtualization (NFV), evolution to 5G, importance of voice policy engines to improve customer experience and enhance security/ fraud management, VoLTE roaming evolution and the impact of IoT.

In a fire side chat with Mohan Gyani (Former President & CEO of AT&T Wireless Mobility Services) and Bobby Srinivasan (Mobileum's CEO), we will use the opportunity to share with you Mobileum's vision and strategy for testing and monitoring after the acquisition of SIGOS.